December 15, 2020: FOR IMMEDIATE RELEASE
Synter Resource Group, the largest North American-based business processing outsource (BPO) firm dedicated solely to servicing the transportation industry, has announced that they are opening a nearshore operations center in San Jose, Costa Rica in January 2021.
"This is an exciting time," said CEO, Mike Daugherty. "We have always been an excellent option for transportation professionals who are open to outsourcing their back-office administration tasks because of our experienced staff and powerful automation technology. And now, we can offer our services at an even lower cost point, without sacrificing quality, for both our existing and future customers."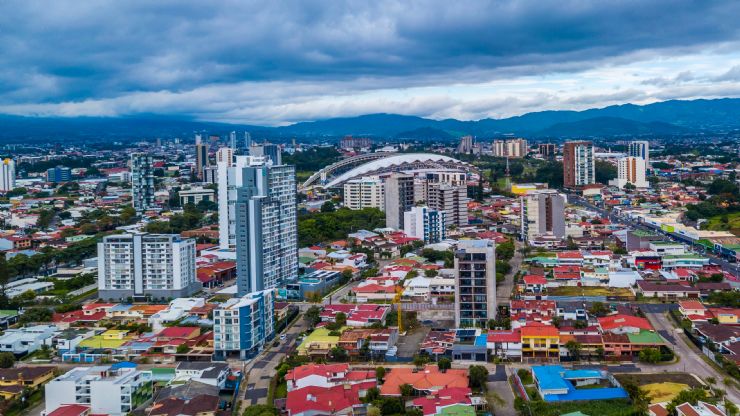 Synter's US Operations center is in Charleston, SC and provides BPO services to some of the largest LTL, TL, 3PL, Railroad, Parcel, and Truck & Trailer Renting & Leasing companies in the world.  However, with the rise of offshore and nearshore competitors offering similar services at a reduced rate, Daugherty knew it was time to take action for Synter to remain competitive from a cost standpoint. "Our customers love working us, but at the end of the day, sometimes the price tag was just something we couldn't overcome.  Now, they will be getting both the quality they have enjoyed over the years with Synter, but at a lower cost than we can offer in the US."
When asked if all their services will be transferred to the Costa Rican branch, Daugherty advised, "We're going to be moving the programs in phases, but our operations in Costa Rica is meant to complement our Charleston branch's efforts. We will divide and conquer the work assigned to us.  The more in-depth, complicated programs will remain here, while the high-volume, administrative type functions will be done at a lower cost in Costa Rica. Our customer liaisons will remain based in Charleston; therefore, our customers will continue to work with their dedicated US-based account manager, who will then work closely with the Operations team in Costa Rica to ensure expectations are being met and exceeded."
And 'why' Costa Rica?  Daugherty replied, "First and foremost, the friendly, loyal, and English-speaking workforce who are eager to work hard for a reputable US-based company. And, Costa Rica has the highest literacy rate and the most stable government in all of Latin America. It's a country where we believe a strong foundation can be built upon."
Daugherty, along with co-owner and COO, John Church, and the Operations management team will travel to Costa Rica for a ribbon cutting ceremony on January 18, 2021.
To learn more about Synter Resource Group, go to their website at www.synter.com, and if you are interested in exploring outsourcing services, feel free to reach out to our marketing team contact, Teri Bradshaw, at terib@synter.com.